Work With Me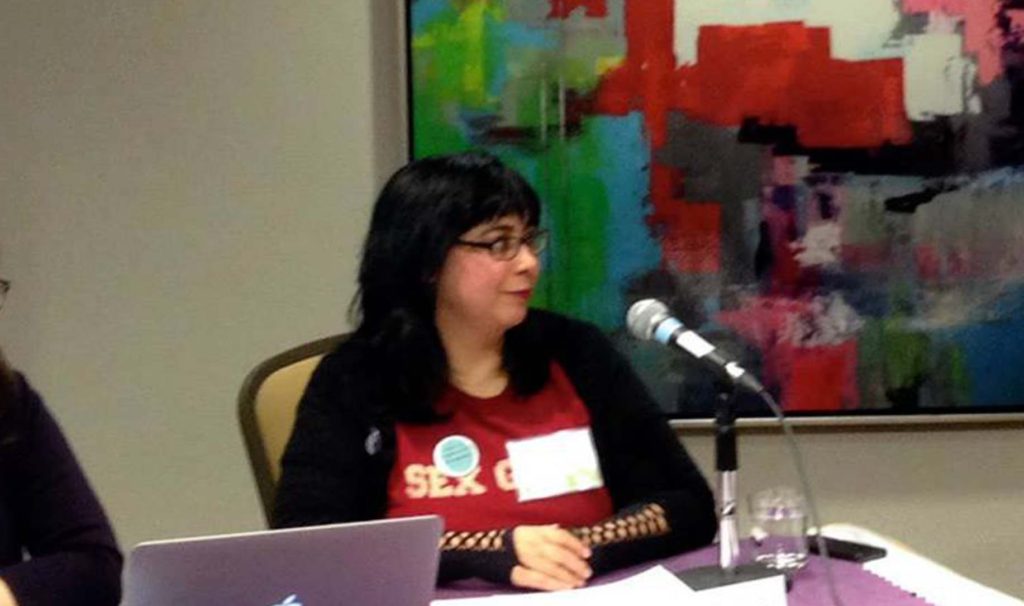 I'd like to bring sex and history to you!
I not only love to research and write about sex and history, I also love to talk about it.
I am available for hire to speak on a variety of subjects across many time periods.  I can do group presentations, workshops, lectures, trivia games or a casual Q&A. I can customize to your curriculum or event theme. Here is a list of some of the presentations I can do.
The History of Sex in America.
As we head into uncertain times, it can help to look at how people have approached sexuality since the Colonial Era. History often gets watered down, altered to fit the agenda of those teaching it, or is just fraught with assumptions. Just like George Washington refusing to lie about chopping down a cherry tree (he did not), we think people waited to have sex until they were married back when Washington was a tree chopping truth telling youth (they did not). The history of sex is an ebb and flow. Sometimes our culture is permissions, sometimes restrictive, and we go back and forth between the two. This class will look into the rules, regulations, laws, and social constructs used to control sexuality and how people got around them. We will also look at laws still on the books today.
2. The Global History of Sex
Sex is part of every culture. How we look at sex and approach pleasure can often be very similar and at times very different. This class will look at the history of sex from around the globe. From Greek love to pillow books, we will cover ancient Greece, Pompeii, India, China, Japan, and more.
The History of Sex Toys.
Have you ever wondered how long we've been using and creating sex toys? Humans have been coming up with ways to enhance sex since time immemorial. From dildos that date back to the Stone Age to turn of the century vibrators and butt plugs, we will look at how we've used materials and technology of the time to make sex more pleasurable. In this class, participants will not only learn the history of sex toys and how they've changed over time, but they will also get to see some antique sex toys.
The History of Birth Control and STI prevention
It's hard to believe that reliable contraception and STI prevention has only been around for about the past 130 years. The development of vulcanized rubber finally made condoms more reliable, and the advent of The Pill in the 1960's gave women control over contraception. Until that time, humans tried a wide variety of things to curb conception. We've tried crocodile dunk, fish bladders, and goat's eyelids. In this class, we will learn about the variety of concoctions people thought would prevent pregnancy. Since many of these items go hand in hand with birth control, we will also look at the history of STI prevention. (This can be divided into two different presentations if desired)
Sexuality in Dress
It's hard to imagine a time when closed crotch drawers were thought more risqué than open crotch drawers, but it happened. Hemlines have risen and dropped and risen again. Sometimes dresses have necklines that barely cover the nipple and some rise to the chin. At times we have padded the booty (and not just in modern times), puffed up the bust, focused on the sexiness of a man's calf, and padded codpieces to defy gravity. This class will go over how we've expressed our sexuality through dress over time, the psychology of dress, what body parts we've focused on, and how we've covered up.
For inquiries about speaking engagements please fill out the form below. Please provide details about your event such as date, location, and desired topic.
If interested in hiring me to write for your publication, please use the form below.
I look forward to working with you!