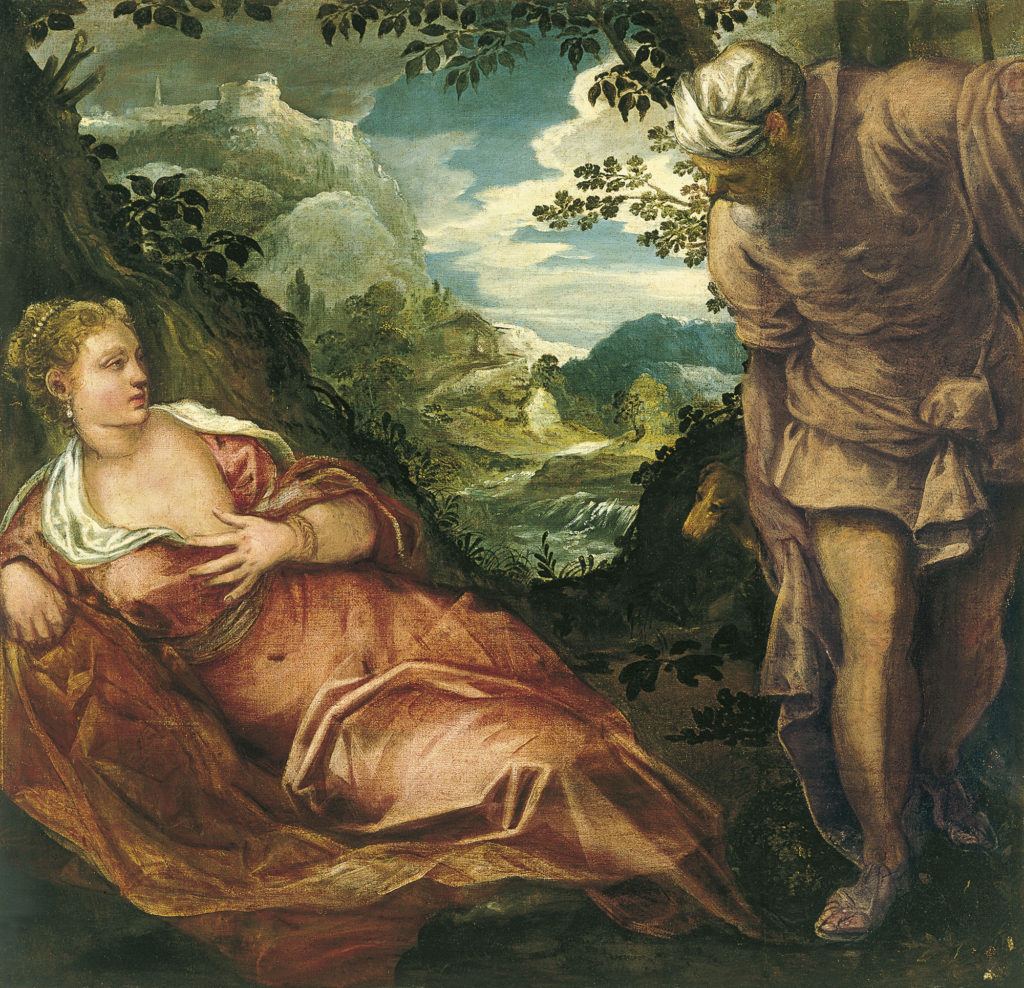 Merriam-Webster defines Onanism as 1. Masturbation 2. Coitus Interruptus 3. Self-gratification. Onanism at its most basic is the withdrawal of the penis in sexual intercourse thus ejaculating outside of the vagina. While the original use of the term was for coitus interruptus, it was more widely used in reference to masturbation. Use of this term became more complicated over the ages. The concept of Onanism was used to support the religious idea that masturbation is against God's will. It was the impetus behind a great many anti-masturbation movements, some of which were fairly extreme. Onanism was derived from bible verse in the Old Testament, Genesis chapter 38 to be more precise. A little story about Onan and his dead brother's wife.
That is the wife of his dead brother, not the dead wife of his brother… now that I've cleared that up the bible story is no less of an uncomfortable read.
Onan was the second son of Judah. Upon his elder brother Er's death, he is ordered by his father to sleep with his late brother's wife so that she may produce children. It was his duty as her brother-in-law to raise up offspring for his brother. Since Er was first born, the children he would have with his wife, Tamar, would be considered his late brother's, not his. Onan apparently was not too happy about these kids he would be fathering not technically being his. He decided to get around this by sleeping with her but pulling out and "spilling his seed upon the ground." The Lord was not too thrilled with this and supposedly killed him for it.
Oh, and Er died because he was "wicked in the sight of the lord" just like Onan. Seems like an issue in this family.
Before we move on to the wackiness that is getting killed by God for not fathering children with your brother's wife, let's talk about why this was a thing. It's called a levirate marriage, Yibbum in Hebrew. The idea behind a levirate marriage is that a brother is obligated to marry his brother's wife if said brother dies before producing children. The children produced by the union of the brother-in-law with his brother's wife were then considered the children of the deceased brother. Since Er was the older brother, this meant that all rights and properties he had as eldest would pass on to his children, and the children his wife had with his brother, not passed on to Onan and his progeny. The origin of levirate marriage was most likely so that the widow would not be left without a husband to care for her and also to keep the widow within the confines of the tribe. It also assured that the son of the eldest child received the inheritance due him when the eldest child dies and not pass on to the next surviving sibling. Levirate marriage occurred in other cultures around the world in places like Turkey, Africa, Indonesia, and even England.
Onan seemed none-too happy to bear children with his brother's wife that he would have to care for yet receive zero of the inheritance. Instead, he sort of half assed his obligation. He didn't refuse to sleep with her but went through the motions and prevented pregnancy from occurring. The story continues with Tamar, Er's widow, being promised Judah's youngest son when he was old enough. Either she was tired of waiting or Judah reneged on his deal because Tamar felt she had to take things into her own hands to produce this heir. She disguised herself as a prostitute so she could trick Judah to lay with her thus producing an heir. He offers her a goat but will gladly pay her Tuesday for a roll in the hay today. She takes some of his possessions as collateral, which she uses later to prove that she didn't technically prostitute herself since she never took the goat and the father is actually her husband's father.
So what does this have to do with masturbation, you might ask? It's sort of a loose interpretation by those reading the bible. Spill seed on ground became less about birth control and more about self-gratification. Spilling seed in any way that did not result in creating progeny was wicked in the eyes of God. It was first seen in writing about the perils of self-pollution in the early 18th century. 19th century proponents of anti-masturbation would use it often. People like Tissot, Kellogg, Kant, and even Twain wrote papers about the perils of masturbation. It wasn't until the mid 20th century where studies by people like Kinsey, followed by the sexual revolution, changed people's minds about Onansim.